DATAhill Solutions is the only institute that incorporates a variety of delivery methodologies- classroom based, online and blended, that are managed by a fully integrated state of the art learning management and governance system.
Our unique programs also act as a sourcing platform for leading Indian and Global corporate and we offer various customized corporate solutions designed to assist individuals and firms in meeting their human capital requirements.
10,00,000+ Students
We have trained over Ten Lakhs+ students across World which gives us a unique understanding of student needs and the ability to create stimulating programs that engage young ambitious minds.
Industry Relevant Curriculum
Our curriculum is designed by the Industry, for the Industry, which ensures relevance and job readiness. Our certifications are given in alliance with renowned organizations who have endorsed our content.
Best in-class training
With combined experience with Global Banking, Financial Services, Business Analysis, and Analytics, the faculty is perfectly positioned to impart the best in-class training through innovative teaching methods.
Corporate Network
Our corporate network comprises over 300 global and domestic companies and is constantly expanding. Empowered by our powerful Advisory board, we connect the dots to ensure our students get access to the best opportunities available.
  Key Features
DATAhill Solutions faculty & Data Scientists bring the real-world experience to the classroom.

Our faculty helps you learn OPTIMIZATION while helping a Fortune 100 retailer on optimizing online orders.

Our faculty helps you practice FORECASTING models while developing such models for a billion-dollar FMCG company.

Our faculty helps you master CLASSIFICATION techniques while helping a Fortune 20 services company classify customers.

We teach you text mining techniques while core developing the same with one of the largest suppliers of commercial data in the world.

Best training materials are provided with Lab Exercises, Data sets, Codes, Quizzes, Case studies on real data.

For every online session Recorded video & live running notes will provide.

Real time Training with live Scenarios and Applications.

Support in Resume preparation and Interview preparation.

Conduct Mock interviews through Skype and Telephonic after course completion.

You can shift the batch to weekday batches (morning or evening) and weekend batches.

Any number of batches can be attending in a year without any extra fees

Job support for 1 month after successfully placing the candidates.

Online help on Doubt Clearance, Career Guidance, Resume Preparation and Interview Preparation.

Course is curated by real time industry experts

Trainers with 10+ years of experience

100% assured placement Assistance

State of the art training center

Dedicated placement team

Case study Approach

Real time examples

Exercises and handouts after every session

Certificate after completion of the course

Lab facility

Trainer support after completion of the course

Second, to none, they have a formidable combination of strong industry experience, significant research background and commendable academic achievement thus, making it a pioneer in applied engineering.
Guaranteed Internship
All DATAhill Solutions students are guaranteed a paid internship opportunity during the program giving them invaluable hands-on experience with building prototypes.
Intensely Research-Driven Curriculum
Every faculty at DATAhill Solutions dedicate 50% of their time working on consulting & research projects thereby bringing to the classroom subject knowledge and tech know-how that's ahead of its time.

The extreme edge research DATAhill Solutions faculty participate in is subsequently fed into the curriculum thereby making the program industry challenging.
The management team at DATAhill Solutions possesses a unique combination of corporate experience, domain expertise, business acumen, and a passion for education and learning. They have, independently, established a track record of excellence in their previous roles and collectively, channel over 100 years of management and domain experience into fulfilling the DATAhill Solutions vision.
Srinivas Reddy is the Founder & Managing Director of DATAhill Solutions. 
Srinivas Reddy is an accomplished visionary, pioneer, transformational leader and change agent. His revolutionary concepts in leading edge technologies guiding the strategic direction of DATAhill Solutions along with his highly skilled team. He has worked extensively in Data Science with majority of his work pertaining to mathematical algorithms and pattern extraction.
Srinivas Reddy received Masters of Technology in Computer Science & Engineering from JNTU, MICROSOFT Certified Professional, Certified from IIT Kanpur & IIT Ropar. Having 10+ Years of Experience in Software & Training. His experience Includes Managing, Data Processing, Data Cleaning, Predicting and Analyzing of Large volume of Business Data. Expertise in Data Science, Data Analytics, Machine Learning, Deep Learning, Artificial Intelligence, Python, R, Weka, Data Management & BI Technologies. Having publications and patents in various fields such as machine learning, data security, and data science technologies. Professionally, he is Data Science management consultant with over 7+ years of experience in finance, retail, transport and other industries.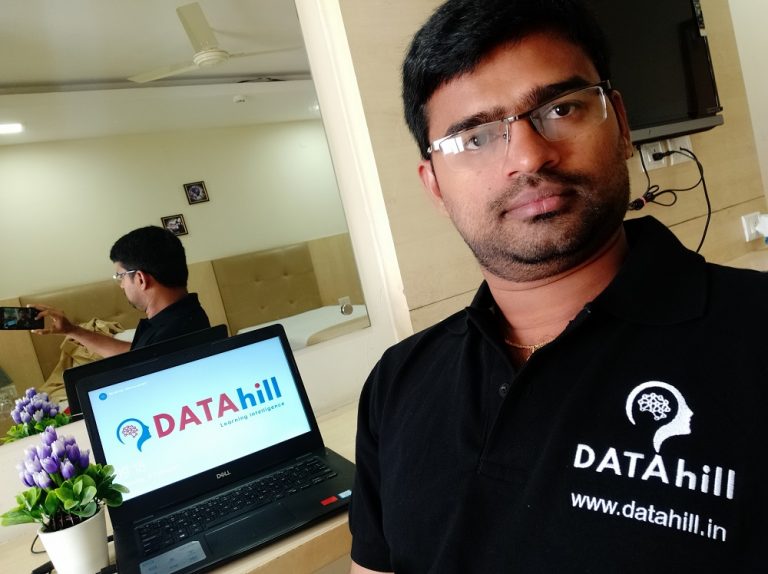 Nandini is the Chief Executive Officer & Co-founder of DATAhill Solutions.
Nandini plays a key role in developing and implementing business strategy, directing business development, and recruiting top talent resources. In her career of over 8 years, she has been involved in strategy development and project management roles across diverse industries such as financial services, education, tourism, public sector, and pharmaceuticals. She began her career at Brillio.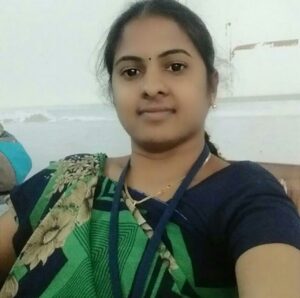 "This institute is excellent. Faculty are supportive, particularly srinivas sir. Only because of him I am able to secure a job."
"I have taken coaching in many institutes but this is the best.They teach us in practical way that too the latest courses.I advice everyone to join here."
"Iam a novice. I have taken data science coaching . Now I am placed in KMPG. Happy to be associated with them."
"Glad and happy to be associated with them. It is a good decision to join here. In no time I increased my salary"
We are always happy to help you.Feel free to contact us.
BENGALURU Address:
DATAhill Solutions, Novel Office, Marathahalli, Bengaluru, Karnataka-560037
HYDERABAD Address:
DATAhill Solutions, Manjeera Trinity, Kukatpally, Hyderabad, Telangana-500072
Phone: +91 9292005440
Email: info@datahill.in datahillsolutions@gmail.com